9th Annual Father Daughter Dance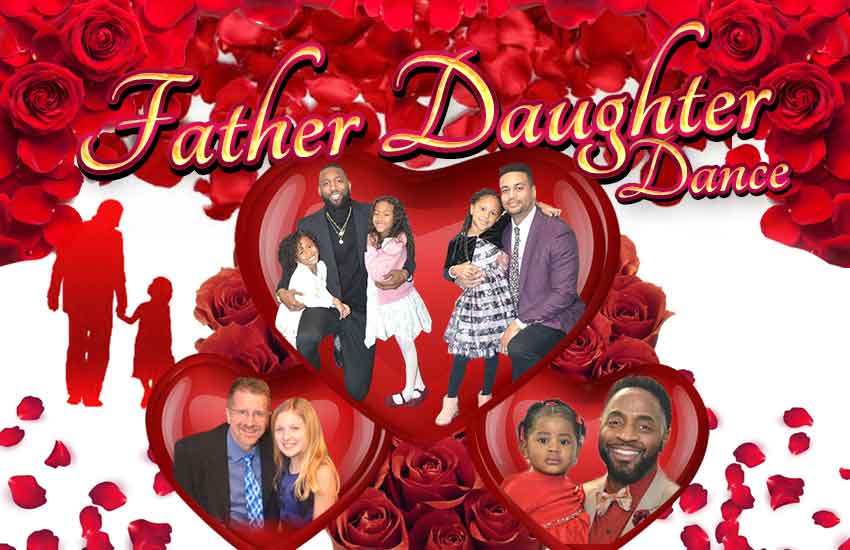 The Father Daughter Dance is a community-sponsored, formal, elegant and fun-filled evening for girl's age 5 years and over, and the special men in their lives. The Father Daughter Dance focuses on the importance of fathers and their daughters having strong, healthy relationships. The first strong male bond girls have is with their father and this event teaches young girls what it means to be treated with love and respect.
Statistics show that a young girl will seek her father's love first at home. If she doesn't find it, she will seek it elsewhere. The objective is that fathers will continue to be positive role models and influencers of their daughters, and that daughters will have healthy relationships as teens and adults as a result.
We are asking you to join us in our efforts to promote healthy father-daughter relationships, which will in turn provide young girls with the guidance they need to become productive in our community. This is a collaborative effort and we are seeking donations from our business, non-profit and the faith communities to get involved. Don't miss this great opportunity to build a stronger bond with your love ones. We encourage you to invite your family members, church, or engage your child school to participant.
Annual Father Daughter Dance
Join us for the Annual Father Daughter Dance on Sunday, February 23rd
June 17th-19th
Annual Father's Day Weekend Golf Outing
September TBA
Annual No Bullying BBQ & School Drive
October 13th
Annual Mother & Son Gala
December 12th
Night of Giving Annual Fundraiser